TRABUCCO HERNIA INSTITUTE
A. F. Trabucco,M.D.
Ermanno E. Trabucco,M.D.
29-22 30th Avenue, Long Island City, New York 11102
62-77 Woodhaven Blvd, Rego Park, New York 11374
Tel: (718) 956-3115
(718) 672-3600
Preshaped Sutureless Rigid Mesh Inguinal Hernioplasty
TRABUCCO HERNIA INSTITUTE
copyright: E. TRABUCCO,M.D.
Instructions: Due to the high quality graphics prestented ,the loading of the page may take some time depending on the quality and speed of your server.
If you have windows 98 and are interested in a more detailed view of any copyrighted diagrams presented here please right-click your mouse and choose zoom-in to enlarge the photograph.
Preshaped mesh and plug T1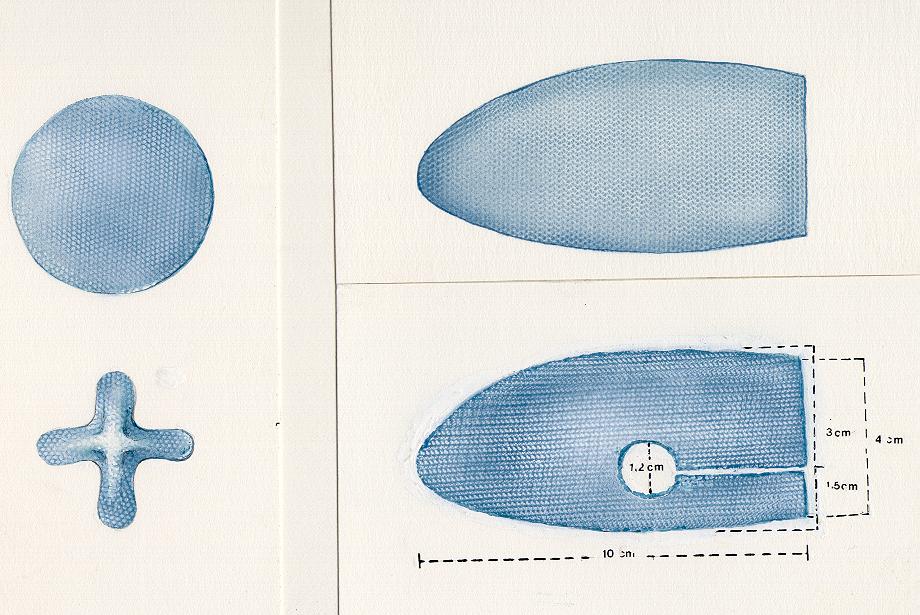 Preshaped universal rigid mesh 4.5 X 10 centimeters for male and female. Rigid plug T1
Plug T1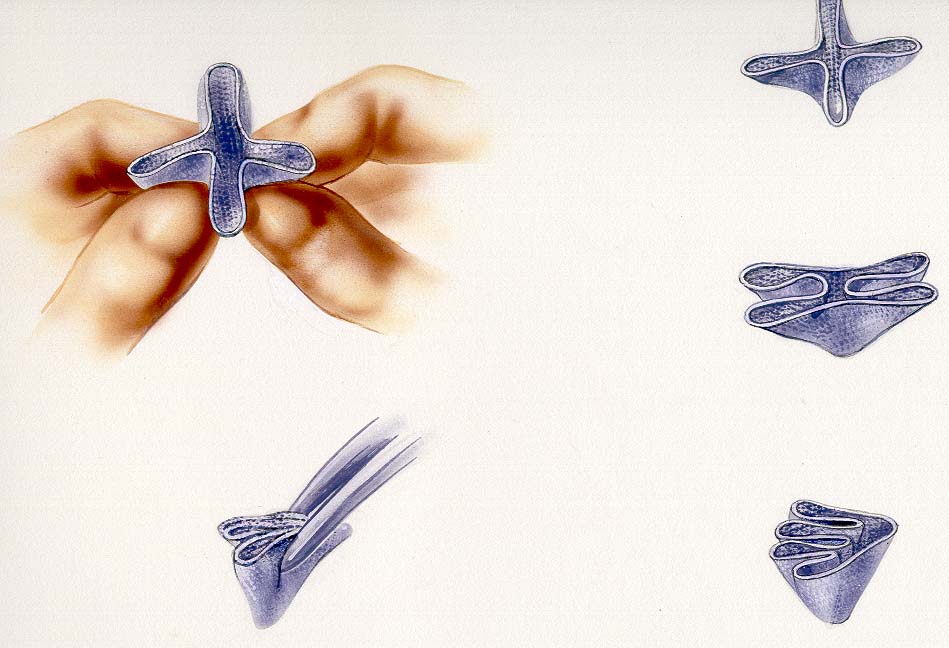 The T1 plug is made by folding a soft round mesh into a dart shape.
08/17/99