TRABUCCO HERNIA INSTITUTE
E. E. Trabucco,M.D.
A. F. Trabucco,M.D.
29-22 30th Avenue, Long Island City, New York 11102
62-77 Woodhaven Blvd, Rego Park, New York 11374
Tel: (718) 956-3115
(718) 672-3600
THE TRABUCCO HERNIOPLASTY
T4Plug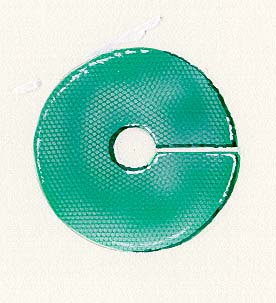 copyright: E. TRABUCCO,M.D.
Instructions: Due to the high quality graphics prestented ,the loading of the page may take some time depending on the quality and speed of your server.
If you have windows 98 Ver.2 and are interested in a more detailed view of any copyrighted diagrams presented here please right-click your mouse and choose zoom-in to enlarge the photograph.
If any picture did not download correctly on your system just right click your mouse and choose show picture, wait and allow for the picture to appear.
Preshaped mesh and plug T4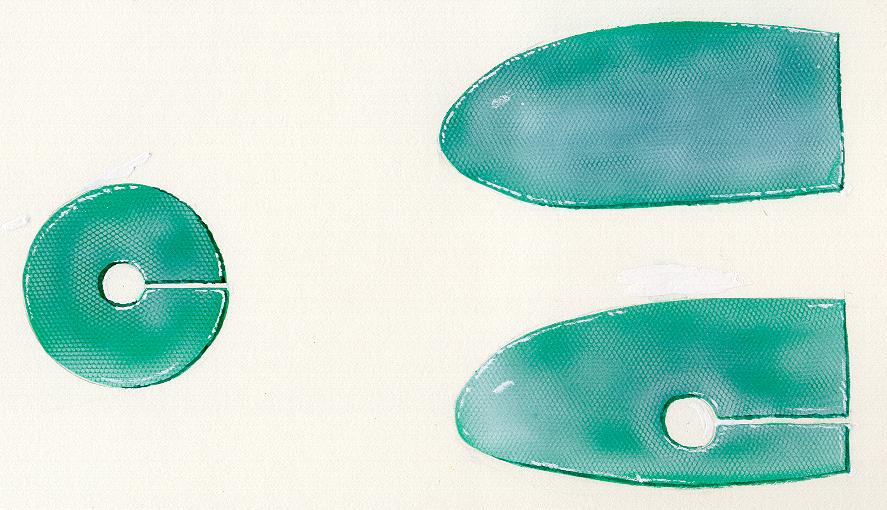 Pre-shaped universal ,rigid or semi-rigid ,pre-shaped mesh 4.5 X. 10 centimeters. For male and female.
Rigid plug T4(left)
Plug T 4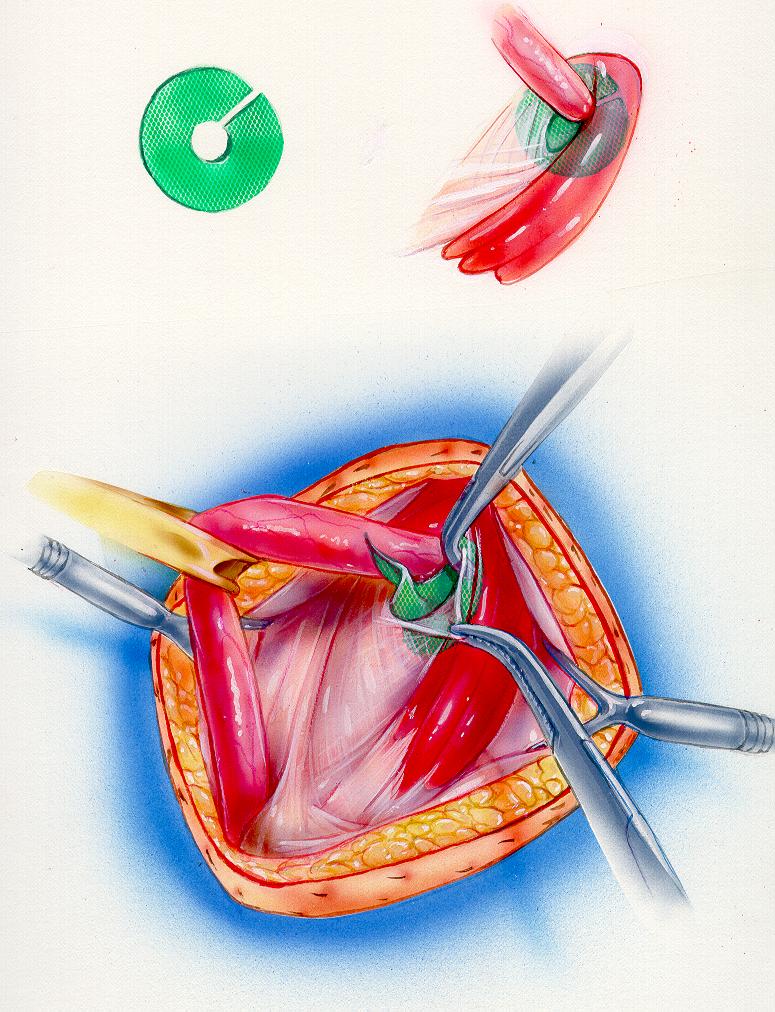 A rigid, non-penetrating plug T4 can be utilized in the repair of indirect hernias instead of a plug T1. The plug T4 is inserted in an enlarged deep inguinal ring and placed under direct vision around the spermatic cord, under the transversalis fascia.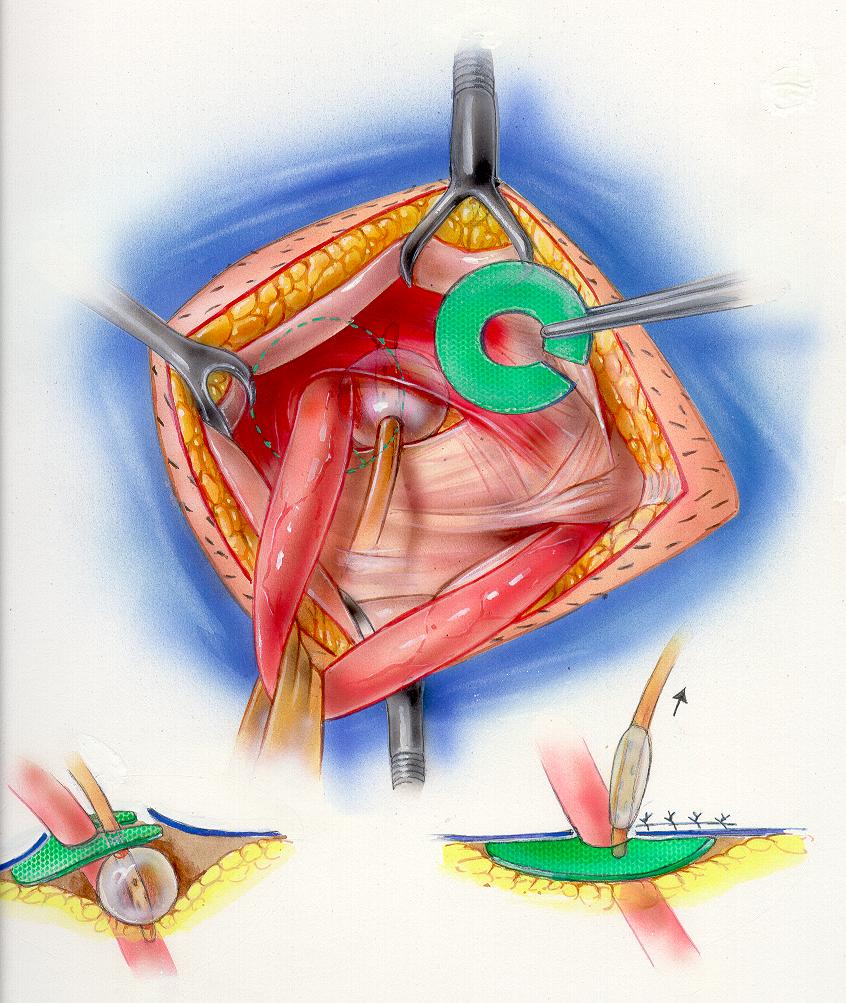 The T4 Plug is flat and is easy to implant in large indirect defects with a foley catheter which is placed in the deep inguinal ring. The balloon is inflated with30cc of air,displacing tissue around the chord. the plug is placed around the chord below the transversalis fascia. the balloon is deflated and the catheter is removed.
The Plug T4 may be anchored to the pre-shaped onlay mesh to reinforce the area of the internal inguinal ring in large indirect inguinal hernias.
COPYRIGHT 1998
No part of this web site (booklet) may be reproduced without the written permission and consent of the author.
For pertinent information regarding type of prosthesis used see: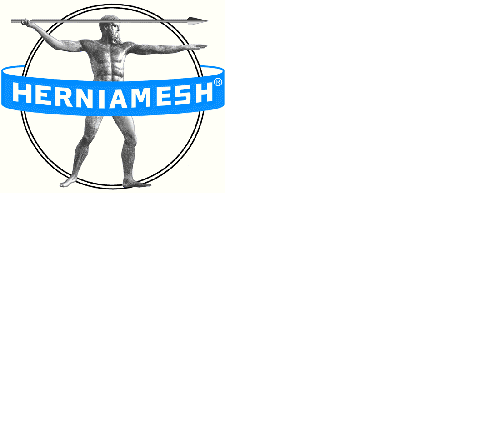 FOR ITALIAN VERSION OF THE FOLLOWING ARTICLE CLICK HERE:
08/17/99