UROLOGY / UROLOGIC SURGERY

ARNALDO F. TRABUCCO, M.D., F.A.C.S.
- Urology Institute, LLC -

ADDRESS :

Arnaldo F. Trabucco, M.D., F.A.C.S.
For information contact:
UROLOGY INSTITUTE
2385 East Prater Way, Suite 102
Sparks, NV 89434
(775) 359-7008
LANGUAGES SPOKEN: English, Italian, Spanish.
WHAT IS UROLOGY ?
Urology is a surgical specialty, which deals with diseases of the male and female urinary tract and the male reproductive organs. Although urology is classified as a surgical specialty, a knowledge of internal medicine, pediatrics, gynecology, and other specialties is required by the urologist because of the wide variety of clinical problems encountered. In recognition of the wide scope of urology, has identified seven subspecialty areas:
Urologic Oncology (cancer) ,Male Infertility ,Calculi (urinary tract stones)
Female Urology (urinary incontinence and pelvic outlet relaxation disorders)
Neurourology (voiding disorders, urodynamic evaluation of patients, and erectile dysfunction or impotence)Pediatric Urology ,.Renal Transplantation
Definition of a urologist
The American Urological Association, Inc.?(AUA) defines a urologist as a physician and surgeon who is especially trained for the diagnosis and treatment of genitourinary and adrenal gland diseases in patients of any age and of either sex. The AUA believes the minimum qualifications of a urologist are:
Graduation from an acceptable medical school with receipt of a Doctor of Medicine degree .
Possession of an unlimited license to practice medicine and surgery in the state.
Postgraduate training in hospitals approved by the Joint Commission .
Who should practice urology
The (AUA), in an effort to ensure the public's general welfare by promoting the improvement of urologic patient care, recommends that patients of any age suffering from genitourinary tract diseases be cared for primarily by physicians who have met the urologic residency training requirements of the "American Board of Urology" within four years after completion of their residency program.
IS
BOARD CERTIFIED:

American Urological Association

Fellow of International College of Surgeons

American College of International Physicians

Member of the American Hernia Society

Fellow of American College of Surgeons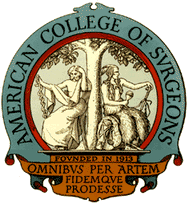 The Doctor has been in private practice in Urology in Queens, NY from 1987 to present.
The Doctor :
Writes for Major Journals & Publications
Invention of Urological Catheter , Female Stress incontinence procedures
Participates Within the Community - Public Speaking
Lectures to Private/Medical Organizations
Cable T.V. Programs
Radio Broadcast public service presentations
Scire tuum nihil est, nisi te scire hoc sciat alter.

BUSINESS DESCRIPTION:
Welcome to our practice!
Urology is a surgical sub-specialty covering the various problems and treatments related to the male and female urinary tract and male reproductive system in adults and children. This would include diagnosis & treatment of prostate conditions, kidney stones, inguinal hernia's, urinary tract infections, impotence, urinary leakage problems, and treatment of urinary tract cancers (i.e., prostate, bladder, kidney and testis.).
OFFICE HOURS & APPOINTMENTS: Our office is open Monday thru Friday. Office hours are by appointment only, 5 days a week (1day usually reserved for later hours at each office for working patients). During non-office hours, our answering service will reach the doctor in case of an emergency. On weekends and holidays, the Doctor is always available for emergencies.
Appointments for new patients are scheduled for the first available opening, with priority given to emergencies. From time to time, due to these emergencies or unforseen changes in the surgery schedule, appointments must be changed. We will notify you as soon as we know if this is the case and we ask your cooperation in rescheduling, should the need arise.
If, for any reason, you can not keep your scheduled appointment, please notify our office at least 24 hours in advance.

SERVICES AVAILABLE :
The Doctor will attend to your urological needs through a combination of personal care and some of the most advanced technology for the diagnosis and treatment of Adult Male & Female Urological Problems & Prostate Cancer Screening. This includes:
*Kidney stone treatments such as Lithotripsy
*Impotence Treatments-medical and surgical
* Incontinence
(T Sling) Trabucco Sling for Stress Urinary Incontinence
* Laser Prostatectomy
*Treatment of Benign Prostatic Hyperplasia
* No scalpel method of Vasectomy
*Circumcision
* Urologic Oncology (Bladder,Kidneys,Prostate,Testis)
*Prostate Cancer Screening and Treatment
* Urinary Tract Infections-male and female
*Prostatitis Treatment
* Sexually Transmitted Diseases
* Infertility Counseling &Treatment
* Hernia Repairs-Tension Free:
TRABUCCO HERNIA INSTITUTE
Trabucco Tension Free,Sutureless, Hernioplasty in textbook of Hernia
All examinations and procedures such as prostate ultrasound and needle biopsies, "flexible" cystoscopy, vasectomy, circumcision,hernia & varicocele repair, and urodynamic studies for incontinence are performed personally by the doctor. The Doctor performs procedures in the office, eliminating the need for costly visits to hospitals.
LAB AND X-RAY REPORTS: Diagnostic tests are performed by the Doctor in the office. Testing of patients urine is routinely performed in the office. The charge is included with your visit. Occasionally, specialized tests are required. These tests are sent out to an independent laboratory. Any blood tests ordered by this office will be performed by an independent laboratory. You will be billed separately by them.
Any X-ray reports and lab results are sent to our office within several days and are personally reviewed by the Doctor on a daily basis. These results are usually discussed with you during the next office visit. If no follow-up visit is scheduled, you may call in for the results. In the event of any abnormal x-ray or lab results, you will be notified as soon as the results are reviewed by the Doctor.
MEDICAL RECORDS: We ask that you fill out a questionnaire regarding your urinary problems upon your first visit to our office. This and any other information in your record are held confidentially and is the property of this practice. We do request your signature on a release form that will allow us to communicate back to your referring doctor. Your records will also be made available to you or anyone you designate by signing an additional release, along with regular and customary charges. These forms are available at the receptionist's desk.
PAYMENT AND FEES :
WE PARTICIPATE in most health insurance plans:
It will help us serve you more efficiently if you will bring your insurance cards with you each time you visit our office. If you are covered by an HMO or PPO, you will need a letter from your referring physician.
Since co-payments and deductibles are ultimately the patient's responsibility, these fees are due at the time of services. We will provide you with statements necessary for you to file claims with any co-insurance provider you may have to reimburse you for this expense.
MEDICARE assignment is accepted by this office. Therefore, payment is not expected at time of service with the exception of deductible's. The out-of-pocket expenses to you are about 20% of the Doctor's reduced fees for Medicare patients (except if you have co-insurance). Ask for details.
Some Private insurance is not accepted by this office. We will fill out your insurance claim form for your reimbursement. This is a courtesy of our practice.
For all our patients (Medicare & Private) all non planned (emergency) hospital visits, primary, and secondary insurance will be filed by this office. Any balance not covered by insurance after 45 days of filing is considered the patient's responsibility. Please assist us by having correct insurance information on file. Let our office manager know if special circumstances exist or if you have further questions regarding billing.
PHONE CALLS:
We will return all phone calls as expeditiously as possible, usually during office hours. As our in-house patients have our immediate attention during the day, The Doctor or his nurse will occasionally return your call in the evening and after hospital rounds. We ask your assistance in alerting our staff if your problem is urgent so we can respond appropriately.
HOSPITAL AFFILIATIONS:
Northern Nevada Medical Center
If You are planning to make an appointment with us, you may want to have the following information forms ready.
By combining the quality and up to date resources of our many hospitals with full office services,the Doctor is able to deliver a high standard of care in a cost-effective environment.
Disclamer: This web site has been created for your educational and informative needs. Any and all communications are intended to provide general information, and in no way is a substitute for face-to-face medical care. No implication of a doctor-patient relationship should be assumed by the reader. The Internet is not an appropriate site for requesting for diagnostic or therapeutic measures. However your comments are welcome and if we can be of professional services to you please feel free to contact our office for an appointment.
Send mail by clicking here.

FURTHER INFORMATION: IF You are planning to make an appointment with us, you may want to have the following information. Click the links below for further details.

Dr Trabucco's patient Video web page
Please send comments.

"Today is the tomorrow that we were looking for yesterday".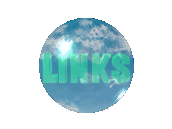 "Learning is a treasure which accompanies its owner everywhere."
American Board of Medical Specialties
Federation of State Medical Boards
**Patient Disorder Education Information
Physicians' Online Premium Homepage
Gem City Urology
Prostate Health
Saw Palmetto Warning: Problems with Detecting...
Digital Urology Journal
Official American Medical Association (AMA) H...
American Urological Association, Inc.
sci.med.prostate.bph (unread)
alt.support.prostate.prostatitis (unread)
CNN - Health
NIDDK Health Information: Urologic Diseases
""Chronic Prostatitis": Classification
THE MERCK MANUAL
Abdominal Hernia, Davol, Inc.
HERNIA INFORMATION HOME PAGE
The Prostatitis Treatment Center Philippines
Pointers to other sites
National Cancer Institute
U.S. National Library of Medicine (NLM)
Centers for Disease Control and Prevention Ho...
Prostate Cancer-Slide presentation
Other Links of Interest on the Topic of Incontinence:
American Urological Association, Inc.
http://www.auanet.org
American Foundation for Urologic Disease
http://www.afud.org
The Simon Foundation for Continence
http://www.simonfoundation.org
National Kidney and Urologic Diseases Information Clearinghouse (NKUDIC)
http://www.niddk.nih.gov
The Interstitial Cystitis Association
http://www.ichelp.com/
National Women's Health Resource Center:
http://www.healthywomen.org
Women's Health Interactive:
http://www.womens-health.com
National Association for Continence:
http://www.nafc.org
From the American Board of Medical Specialties,
the Board Certification Verification Service - Check to see if a doctor is Board Certified: http://www.certifieddoctor.com/
Medical Help International
http://www.medhelp.org
Related articles from the Agency for Health Care Policy and Research:
Patient Guides from AUA
Male Infertility: How to Find Out What's Wrong
Male Infertility: Getting Help for Obstructive Azoospermia
Male Infertility: Your Questions Answered About Varicoceles
Prostate Cancer Awareness for Men
Female Stress Urinary Incontinence
Vesicoureteral Reflux in Children

barnesandnoble.com Home Page

We subscribe to the HONcode principles of the Health On the Net Foundation



Updated : 06/27/06